Egyptair flight MS181 en route from Alexandria to Cairo has been hijacked and has landed in Cyprus, Cypriot officials have confirmed. It was also confirmed that the pilot of the plane was threatened by a passenger with a suicide belt.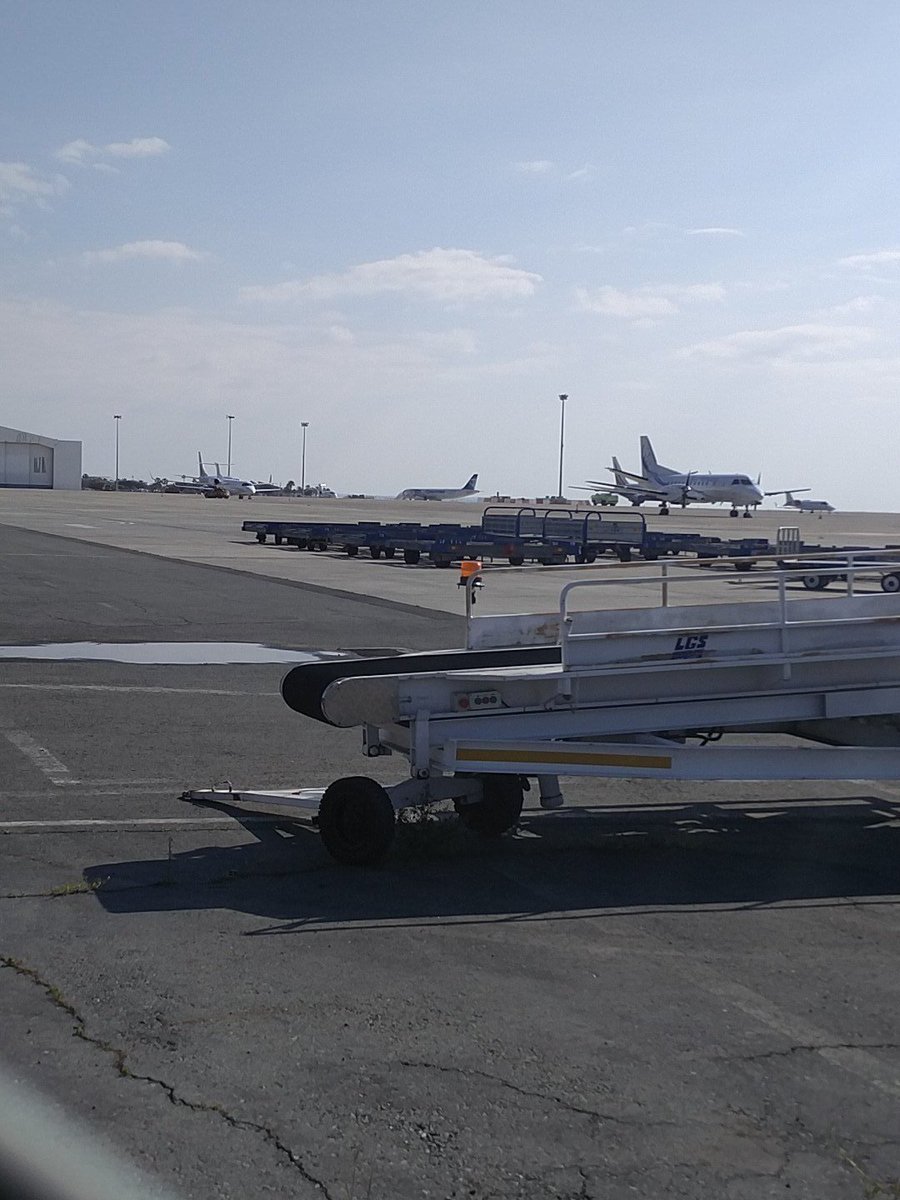 Live Photo Of Hijacked Plane
The hijacker threatened the captain of the plane, saying they were wearing an explosive vest. Meanwhile, a Cyprus official has confirmed to Washington Post that the plane has been hijacked and there is a suspected bomb on board.
Reuters, citing Cyprus State Radio, says there are 80 or 81 passengers on board, with one man thought to be armed. The hijacker has allegedly allowed women and children to leave the plane, according to press reports.
The plane has arrived at Larnaca Airport in Cyprus, according to Cypriot state television.
The aircraft is an A320 belonging to EgyptAir. It landed in Larnaca at 08:46 local time, with 81 passengers on board.
Larnaca Airport has been closed, while ambulances have been sent to the scene.
DETAILS TO FOLLOW